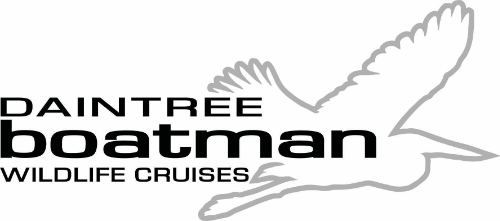 Daintree River Birdwatching & Wildlife Cruises
Small-group wildlife & photography specialist
Daintree Boatman Wildlife Cruises is a small cruise business, owned and operated by professional nature guide Murray Hunt, offering premium small-group wildlife cruises on the Daintree River. Cruises aim to provide close clear views of wildlife, particularly highly sought-after birds, crocodiles and snakes, as well as insight into the ecology of the Daintree.
Cruises are professionally conducted in a small comfortable vessel which enables an intimate exploration of the river. Passengers are limited to a maximum of 10, ensuring personalised attention, with cruises tailored to meet guests' viewing and photographic wishes. The boat used is a unique 'hybrid' vessel equipped with both a regular outboard and an electric motor powered by a portable lithium battery. The outboard provides an ability to quickly visit favourite sections of the river whilst the electric motor reduces disturbance leading to better wildlife observations. The vessel is open which enables clear views of wildlife in the sky and trees along the river. The vessel is also equipped with a bimini roof for shelter when weather is inclement.
Public cruises are two hours in duration and conducted at dawn and dusk when the river is at its most picturesque, sunlight is at its best for photography, and birds are at their most active.
Private cruises are available for those with a special interest such as wildlife photography or those who simply wish to experience the river exclusively. Two and a half hour private 'photography' cruises, conducted at dawn and dusk, are perfect for keen photographers. Shorter 60 to 90 minute private cruises, perfect for small family groups, are also available throughout the day at reasonable rates.
Daintree Boatman Wildlife Cruises is annually awarded TripAdvisor's Certificate of Excellence and was granted Hall of Fame status in 2019.
Cruises depart the boat ramp in Daintree Village. Bookings are essential.
"Doesn't matter what you're into – birds, crocs, nature – definitely book this tour!"